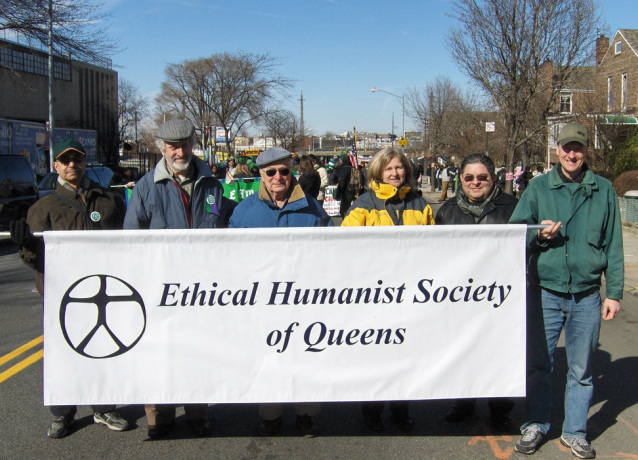 The Ethical Humanist Society of Queens is a humanistic, religious, and educational fellowship inspired by the ideal that the supreme aim of human life is working to create a more humane society.

Our faith is in the capacity and responsibility of human beings to act ethically in their personal relationships and in the larger community.

Our commitment is to the worth and dignity of the individual—and to treating human beings so as to bring out the best in them.

We join together to develop ethical ideas and ideals, to celebrate life's joys and support each other during life's crises.


---
Ongoing Activities: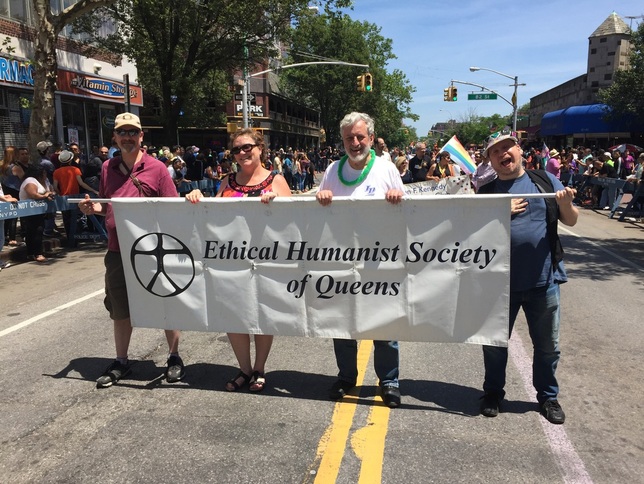 Every year in June, the Gay Pride movement holds a parade in Jackson Heights to protest the killing, prejudice and discrimination toward people because of their sexual identity. The Ethical Humanist Society of Queens has actively participated in each one of these parades since they began twenty-five years ago.
---